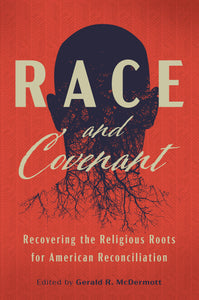 New Product
Regular price
$19.95
Sale
The United States is consumed with questions regarding race, the legacy of slavery, and the nature of social justice. Where are people of faith to turn?
For most of the last two thousand years Christians have believed that God deals with nations as nations and enters into closer relations with societies that claim him as Lord. This belief in the national covenant, only recently out of fashion, is where Frederick Douglass, Abraham Lincoln, and Martin Luther King, Jr. turned when faced with such questions in their own time.
This anthology explores the theme of national covenant in scripture, history, and contemporary American society as well as the theology and practices of covenant communities. Its authors suggest new strategies for finding racial reconciliation in this troubled time.
Featuring contributions from W.B. Allen, Joshua Berman, Timothy George, Derryck Green, Alveda C. King, Glenn C. Loury, Gerald R. McDermott, Joshua Mitchell, Evan Musgraves, Osvaldo Padilla, James M. Patterson, Jacqueline C. Rivers, R. Mitchell Rocklin, Robert Smith, Jr., Carol M. Swain, Mark Tooley, and Robert L. Woodson, Sr.