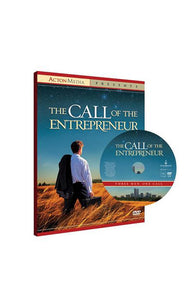 The main subjects of the documentary are Brad Morgan, Frank Hanna, and Jimmy Lai. Morgan, a dairy farmer from Evart, Michigan discusses his journey from a struggling dairy farmer to the owner and operator of a million-dollar dairy and compost company. Hanna, a merchant banker in New York City who originally hails from Georgia, explains how financial engineering not only makes credit more widely available to entrepreneurs today but also played a crucial role in the discovery of America. Lai talks about his childhood in Communist China and his move at twelve years old to Hong Kong. There, he founded Giordano, a retail outlet, and later Next Media. Lai explains that entrepreneurs, when taking risks, are "dashing into hope."

The documentary also contains information from experts in the field of economics, including Rev. Robert Sirico, founder and President of the Acton Institute, Dr. Samuel Gregg, Dr. Jay Richards, George Gilder, and Michael Novak.

Visit the official Call of the Entrepreneur website for more information.
Regular price $19.99 Sale
Additional Product Info
SKU: 1130